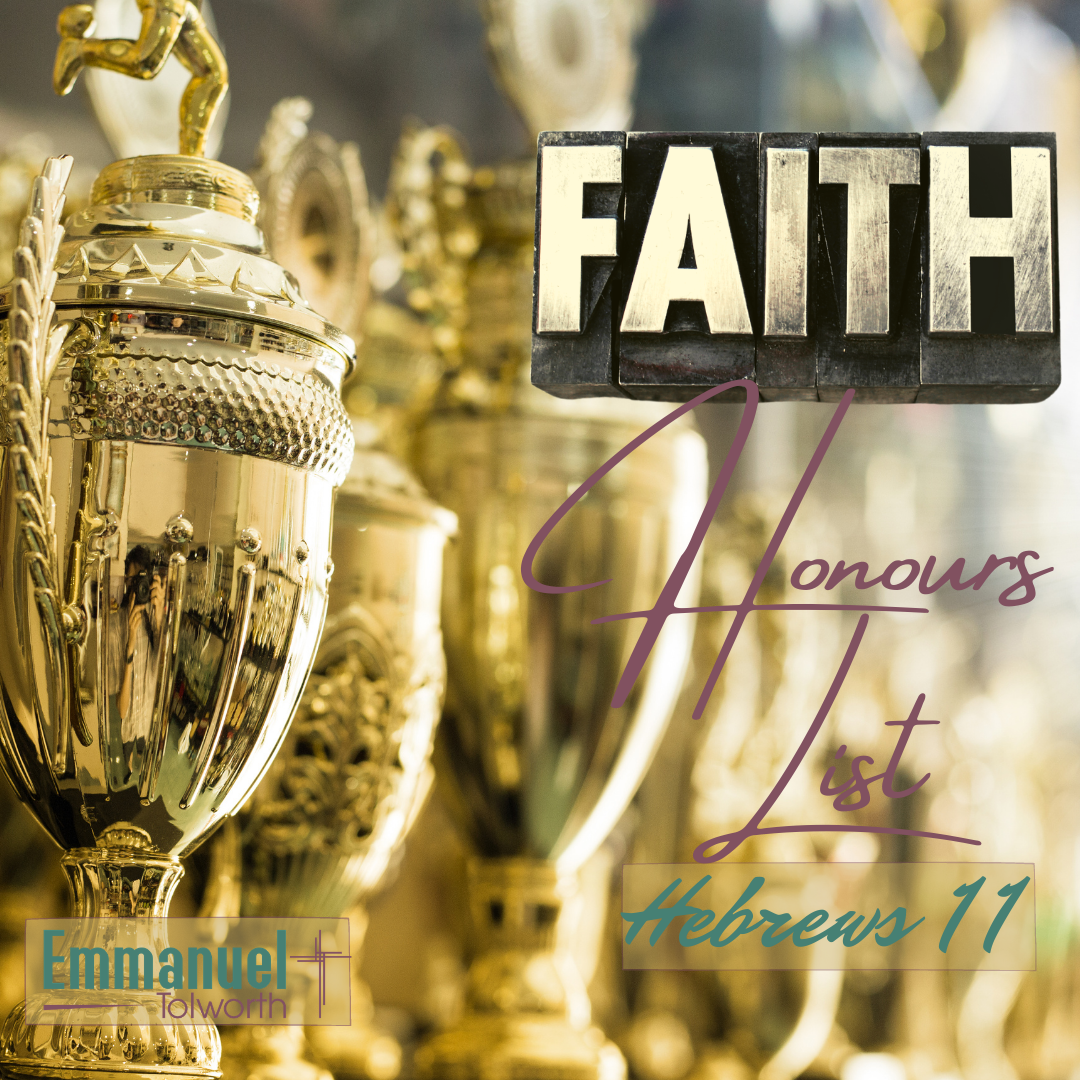 Hebrews 11:1-7 – Introduction to the Series: The Faith Honour List
Sermon Notes:
The Faith Honours List
The life of faith is a marathon not a sprint. Hebrews 11 is a much needed drink for our souls along the route.
The writer gives his teaching points at the start (2 of them) and then gives examples (4 of them).
Faith is about not yet and not seen v1
Examples:
Creation v3
Noah v7
Faith is essential for acceptance by God v2
Examples:
Abel
Enoch