Whether you are new and consider yourself part of the Emmanuel Church Family or you have been coming here for years, below you will find some information which you may find helpful.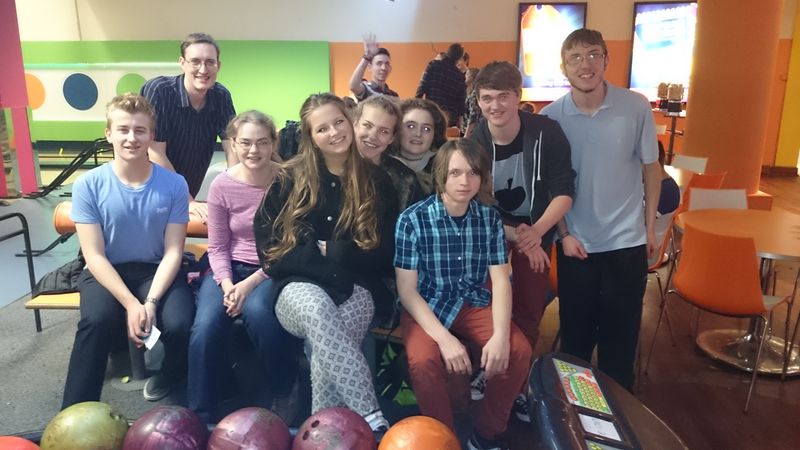 Home Groups
Supporting one another in knowing Jesus and living with him everyday
We have a number of Home Groups that meet mid-week in homes, some weekly and others every two weeks.  Most groups meet in the evenings but some during the day.  We would love everyone to be part of a Home Group so please contact a member of the Home Group Leadership team for details (Bart Erlebach, Joanne and Robin Walpole and Amanda Kresinska) via the Church office.
Emmanuel Home Groups
Under the word of God
Looking upwards in prayer
Alongside one another
Reaching our in mission
Building up the Church Family through serving
Prayer Focus
First Wednesday of every month | 8pm
This is a chance to gather as a church family and pray for the needs of the church, for events coming up that month and things happening in the world. We usually spend a short time looking at God's word before turning to pray; we often split into smaller groups for this.
Forward Focus 2018
Our Forward Focus meeting is a chance to look back at what God has been doing in our church family over the last year to look forward to the year coming. Our minister Bart will be speaking at our 10.30am service on Sunday 22 April, followed by our Forward Focus meeting (annual church meeting) over a bring-and-share lunch.  Please join us for this important event in our church calendar.
The Lord is the Builder
Bart's sermon for Forward Focus 2016
Preach the Word
Bart's sermon for Forward Focus 2016
Giving
We believe that we are stewards of all the gifts that God gives us.  Members of the church family are encouraged to give to God's work in line with biblical principles. In the apostle Paul's second letter to the Church in Corinth he wrote:
'Each of you should give what you have decided in your heart to give, not reluctantly or under compulsion, for God loves a cheerful giver
.'
(2 Cor 9:7)
.
---
How To Give
Financially, you can support Emmanuel Church in two different ways. Firstly, you can give to the Emmanuel General Fund, which is the fund used to run the church and indirectly, to pay our minister. Secondly, you can give to the Emmanuel Ministry Fund (EMF). The EMF was set up in 2004 and its primary role is to fund additional staff members at Emmanuel. There are many ways you can pay but the most helpful way to give to either fund is to set up a standing order with your bank. You can do this quickly using your online or telephone banking and by quoting the bank account information: Recipient (beneficiary) account name Emmanuel Church, Tolworth (General Fund) Sort Code: 23-05-80 Account Number: 18255472 Emmanuel Church, Tolworth (Metro Bank, Kingston-upon-Thames branch) Emmanuel Church Tolworth, Ministry Fund (EMF) Sort Code: 23-05-80 Account Number: 16344117 Emmanuel Church, Tolworth (Metro Bank, Kingston-upon-Thames branch)
---
Alternatively, you can donate by cash or cheque using giving envelopes that we will provide or you can complete and return a standing order form and we will forward it to your bank on your behalf.  Standing order forms are available at Church, or you can download copies here- Banker's Order- General Fund /Banker's Order- Ministry Fund . Finally, you can use our secure online giving links below. If you are a UK tax payer please complete and return the relevant Gift Aid declarations at the bottom of this page.  This will enable our church to increase the value of your gift by 25% by reclaiming from HM Revenue and Customs the basic rate tax that you have paid on your gift.  Copies of the Gift Aid Declaration are also available at Church or can be downloaded at the bottom of this page. Each year, in additon to our special Mission Gift Days, we hold Commitment Sunday where we focus on our commitment as a Church Family to the work of furthering the gospel at Emmanuel.  This year Commitment Sunday is taking place on Sunday 24th November.
Mission Gift Day
As a Church we financially support a number of external mission groups both through our general giving to the Church and also through an annual Mission Focus and Gift Day in May.  Our mission partners are:
Insight (Kingston School's Christian workers) Oxygen, London City Mission's Webber Street, Emmanuel International, Arab World Mission, UFM Worldwide and the Church Mission Society.
Please look at the video produced for our Gift Day in 2016.
Safeguarding at Emmanuel
Back in 2009, the Emmanuel Church PCC adopted the Diocese of Southwark's A Safe Church, which is a safeguarding policy or more specifically, policies, procedures and guidelines for safeguarding both children and adults who may be vulnerable and responding to Domestic Abuse. Jesus talked of the kingdom of God belonging to children; he gave them status, time and respect. Jesus also showed himself to be compassionately on the side of those without power, reaching across social barriers with the inclusive love of God.  A Christian approach to safeguarding children, vulnerable adults and those in abusive relationships therefore asks both individuals and communities to create a safe environment for them, to act promptly on any complaints made, to care for those who have been abused in the past, and to minister appropriately to those who have abused. Teresa Cooper and Andrew Langford are Emmanuel Church's Parish Safeguarding Officers (PSO).  In this role, some of their main responsibilities are:
to develop and regularly review the Diocesan policies, procedures and good practice guidelines in relation to A Safe Church
to ensure that Emmanuel Church has adopted and implemented A Safe Church
to monitor and check parish policies and provide advice and guidance on these
to facilitate training in safeguarding for staff, clergy and themselves and to evaluate and review training programmes
to work with Diocesan personnel in relation to safeguarding
If you have any questions about Safeguarding at Emmanuel, please speak to either of our PSOs, to Bart our minister or to Brent Swanepoel or Andrew Griffiths, our joint-Church Wardens.  A copy of A Safe Church lives in the Church office and is available for anyone to have a look at.  You can also find an online copy on the Diocesan website here.