A Friend in the Dark Halloween Outreach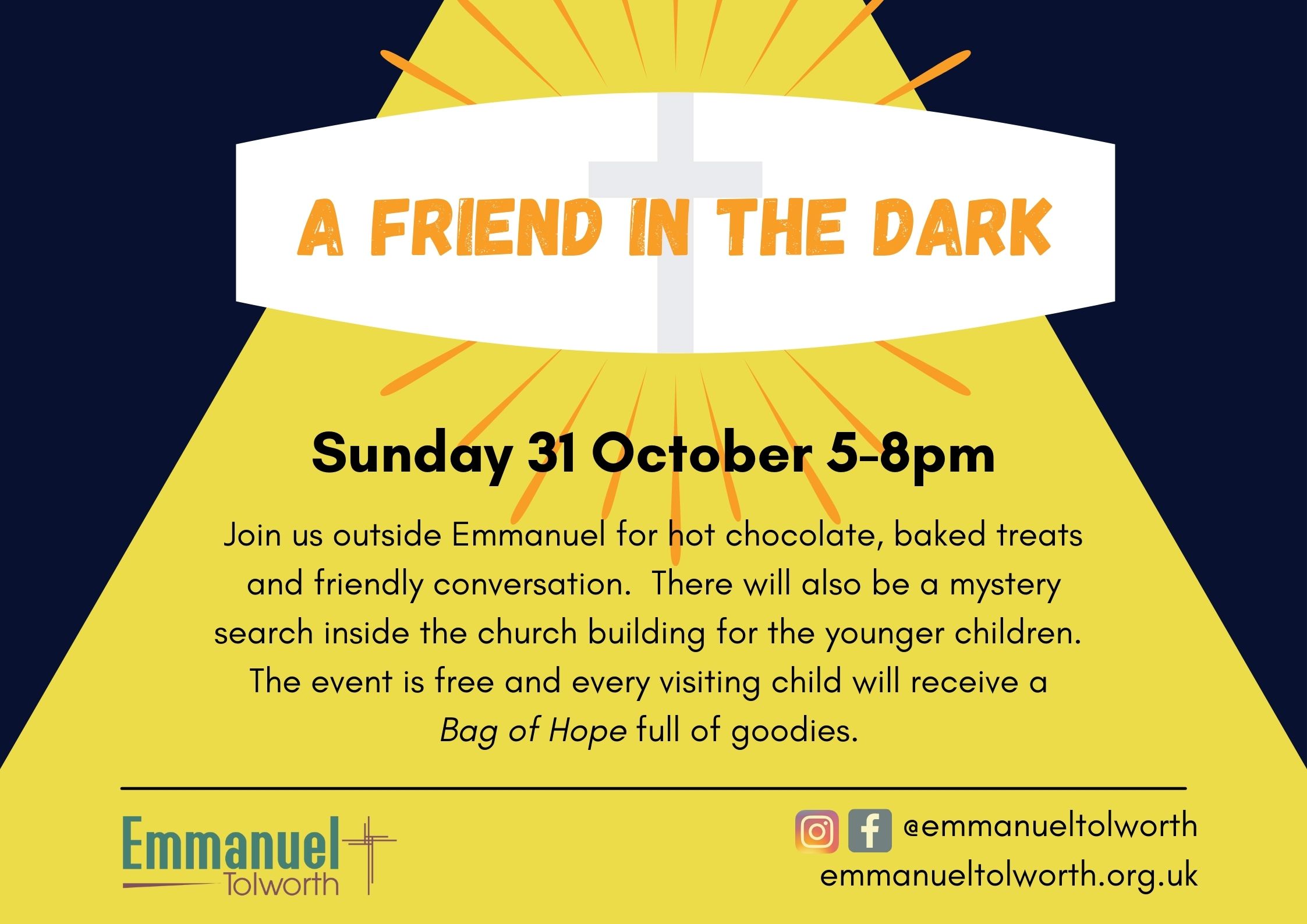 Join us outside the front of the Emmanuel Church building when you are out and about trick or treating with your children on Halloween, Sunday 31 October.  We will be outside from 5pm until about 8pm, or until our supplies run out!  We will be offering hot chocolate to warm your hands, some yummy home baked good to warm your stomach and some good conversation.  There will also be a short mystery search inside the church building for the children should they wish to participate.  All visiting children will be given a Bag of Hope to take home with them.  Everything is free and open to anyone passing by.  Please do drop by if you are able.
Please contact the Emmanuel church office if you want to find out more- office@emmanueltolworth.org.uk.